The Sullivan hits the market
29 March 2022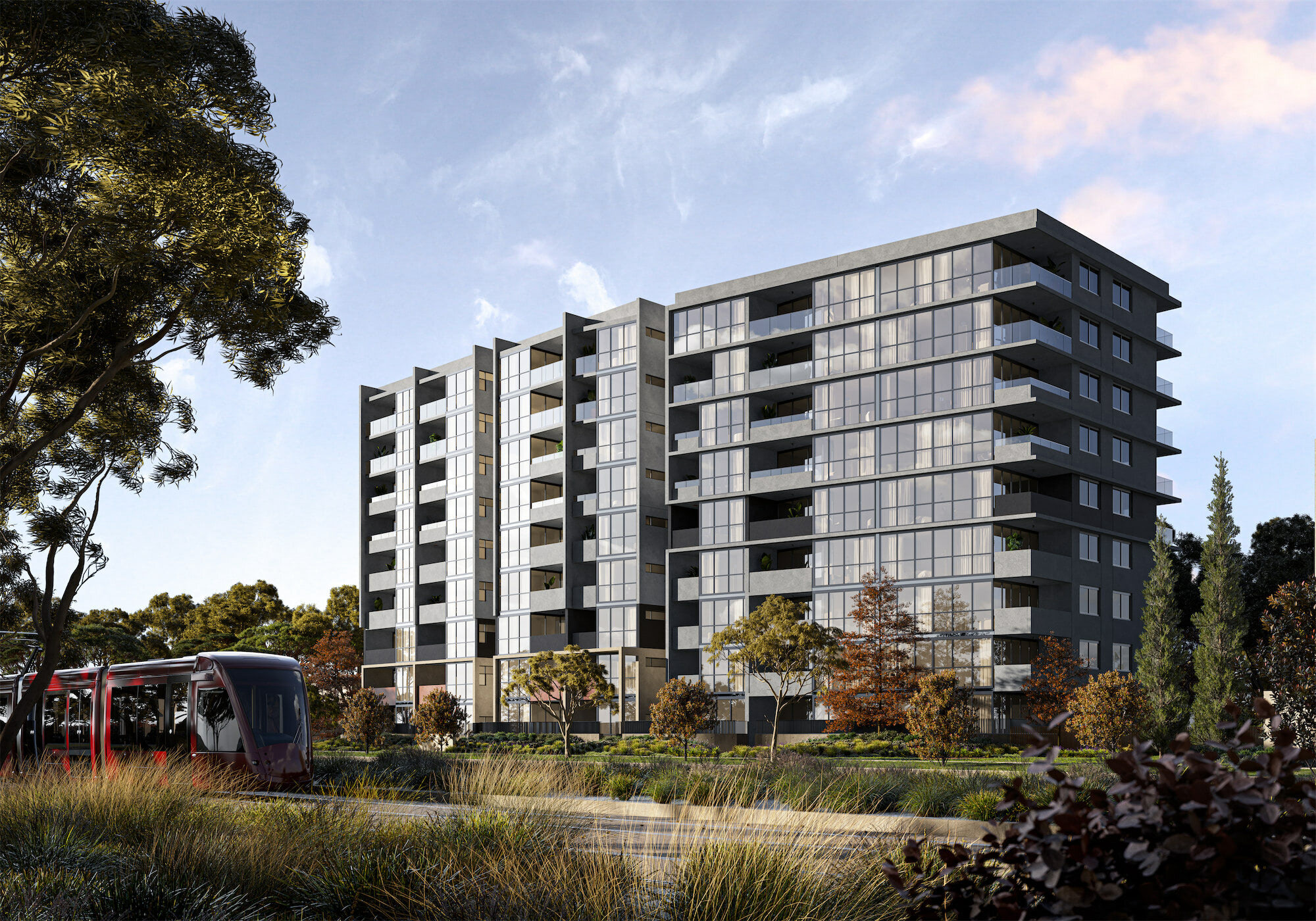 Northbourne Avenue is Canberra's driveway. As the gateway to the city, it's one of our desirable urban locations, especially with the construction of the light rail and the transformation of a once tired-looking streetscape.
Situated just three kilometres from the CBD in Lyneham is JWLand's newest residential precinct, Northbourne Village, promising a vibrant lifestyle and an energetic community of like-minded residents.
With stage one of Northbourne Village – Embark – sold out and complete, stage two has just hit the market, and it's looking to be just as popular. Named after one of Canberra's treasured green spaces, the nearby Sullivan's Creek, The Sullivan offers a balanced lifestyle.
"Perfectly positioned, The Sullivan at Northbourne Village delivers city life at its best. With transport at your front door and expansive parklands behind, you don't have to choose between livelihood and lifestyle," says marketing manager Nick Babic of JWLand.
"With a light rail connection at the door, you're whisked into Canberra's CBD in just a few minutes. If you fancy a healthier commute, the bike paths through Sullivan's Creek parklands connect to the city, ANU, Lake Burley Griffin and beyond."
"Getting out of town is easy too. You're well on the way to the Federal and Barton highways, and Canberra airport is just 13 minutes away," he adds.
On offer is a mix of one, two and three-bedroom plus studio apartments, and with a variety of floor plans, there's one to suit many differing lifestyles.
Kitchens are sleek and efficient, with stone benchtops, soft-close cabinets and elegant tapware. Quality Fisher & Paykel appliances include an induction cooktop, oven, multifunction dishwasher and ducted range hood.
"Everything works like a dream, whether you're entertaining a crowd or fixing breakfast for one," says Babic.
The design for The Sullivan is a response to the revitalisation of Northbourne Avenue and the broader vision for revitalising Canberra.
"The architecture at The Sullivan responds to this vision with timeless design and high-quality materials. From nine storeys facing Northbourne, the building steps down to six storeys on the western side, providing sweeping views to the distant mountains for upper-level apartments," explains Babic.
The development includes public and private landscaped areas designed to soothe the eyes and the soul. A beautifully landscaped central courtyard will create a tranquil place to relax or catch up with neighbours. Landscaped common spaces are designed to draw residents outside.
"The energy and vibrancy of people are what creates a village. Our designers have placed as much emphasis on the use of the thoroughfares and community space as they have on the detail of the residences themselves," says Babic.
Outside of the development, residents will have access to Lyneham's diverse (and slightly alternative) amenities – a thriving cafe culture, great parks and playgrounds, local shops and services. Just up the road is Dickson's thriving precinct of restaurants, supermarkets and speciality shops, with plenty more on the horizon.
Completion is expected in 2024.